The 10th Arrondissement
The Canal Saint-Martin district, the Gare de l'Est train station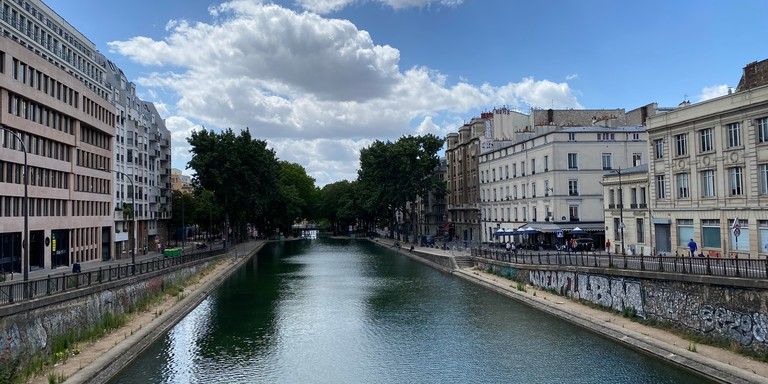 A popular and lively district, the banks of the Canal Saint-Martin have become the meeting place for trendy Parisians and families.
A place immortalized by anthology scenes, Amélie Poulain likes to make ricochets, Arletty at the Hôtel du Nord declaims "Atmosphère, Atmosphère, est-ce que j'ai une mueule d'atmosphère? ».
The 10th is also the Place de la République and the Boulevard Saint-Martin which abounds in theatres such as the Renaissance one, where the famous Cyrano de Bergerac was created in 1897.

Living in the 10th arrondissement means living to the rhythm of a district that is constantly moving, walking around the Canal Saint-Martin and believing yourself to be in a movie set, discovering new coffee shops, listening to the new music scene at the Point Ephémère.