The 10th Arrondissement
The Canal Saint-Martin district, the Gare de l'Est train station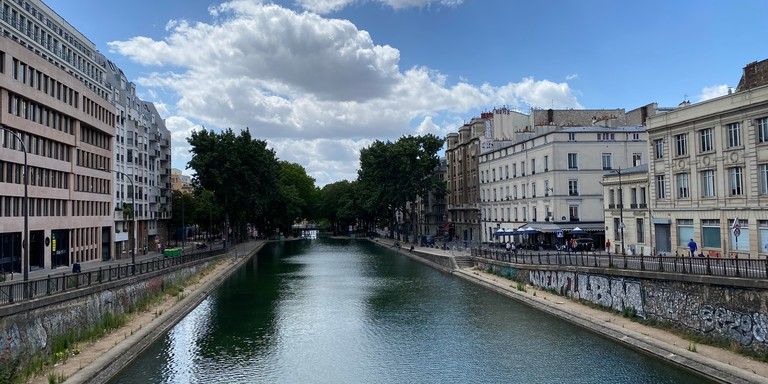 If you choose me, you will be able to

♦ Live to the rhythm of a district that is constantly moving
♦ Walk around the Canal Saint-Martin and believe yourself to be in a movie set
♦ Discover new coffee shops
♦ Listen to the new music scene at the Point Ephémère

A popular and lively district, the banks of the Canal Saint-Martin have become the meeting place for trendy Parisians and families.
A place immortalized by anthology scenes, Amélie Poulain likes to make ricochets, Arletty at the Hôtel du Nord declaims "Atmosphère, Atmosphère, est-ce que j'ai une mueule d'atmosphère?".
The 10th is also the Place de la République and the Boulevard Saint-Martin which abounds in theatres such as the Renaissance one, where the famous Cyrano de Bergerac was created in 1897.