The 9th Arrondissement
The Martyrs district, Pigalle, the Grand Boulevards "La Nouvelle-Athènes".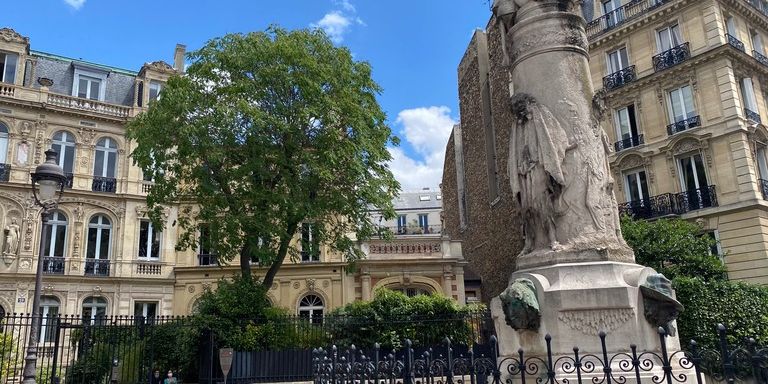 If you choose me, you will be able to

♦ Have lunch in the hidden garden of the Hotel Amour
♦ Stroll along the wide sidewalks of Trudaine Avenue
♦ Buy the guitar of your dreams

Department store district, proudly standing on Boulevard Haussmann.
The 9th arrondissement is also the very Parisian "Bobo" district of the Martyrs, walking around it is a delight, you will discover small jewels such as the Museum of Romantic Life, or courtyards of 18th and 19th century tree-lined buildings. Illustrious figures of the Arts and Letters frequented it: George Sand, Dumas, Chopin, Berlioz...
If we go a little further up, we are welcomed in the beautiful Pigalle, famous for its places of pleasure but also for its musical instrument shops.