The 4th Arrondissement
Le Marais, Saint-Paul, City Hall, Île Saint-louis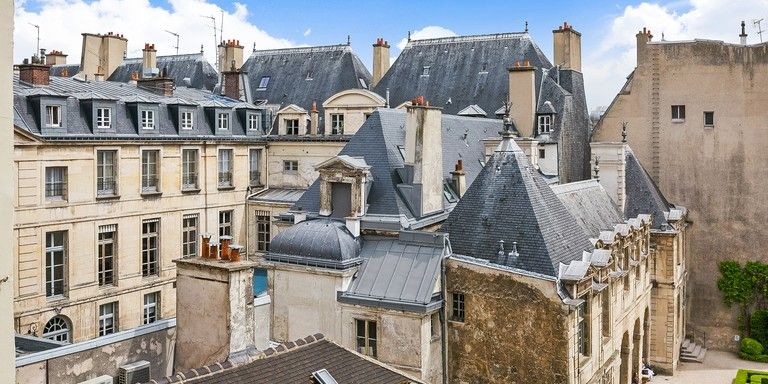 Between Gothic Art and Modern Art, Georges Pompidou center (Beaubourg) and Notre Dame, this district is incredibly rich.
It even seems that Paris was born on the Ile de la Cité about 250 years before Christ.
Historically the gay district of Paris, the old Marais has now made way for many luxury boutiques around the BHV (Bazar de l'Hôtel de Ville). The Place de l'Hôtel de Ville is also famous for the famous kissing scene immortalized by Robert Doisneau.

Living in the 4th arrondissement of Paris means eating the best falafels in the rue des Rosiers, the nerve centre of the Jewish quarter, strolling through the flower market on the Ile Saint Louis, taking in the beauty of the Maison Européenne de la Photographie, visiting the artisans in the rue Saint Paul.