The 2nd Arrondissement
Sentier - Bourse - Montorgueil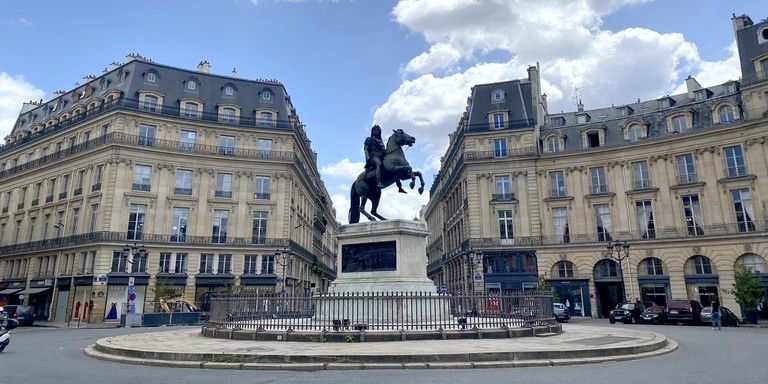 If you choose me, you will be able to

♦ Stroll through the lively streets of the Montorgueil district
♦ Shop on rue Etienne Marcel
♦ Admire the majestic Place des Victoires
♦ Enjoy the nightlife on the most popular boulevard Poissonnière

The Stock Exchange, La Presse and the Textile industry used to be the lifeblood of this district, which still retains the scars of its past, particularly with the imposing buildings on Rue Réaumur.
Nowadays it is famous for its numerous glass roofs and passages, under which, craft shops and cafés create an almost magical animation.
A particular favourite for the Galerie Vivienne, a real jewel.
You can find tea rooms, antique shops, bookshops, florists, wine shops... No wonder this was the favorite passage for Parisians until the Second Empire.